8 Steps for a Successful Tech Transfer Phase of Product Development
In the dynamic landscape of Medtech, biotech, and consumer devices, innovation is at the heart of it all. However, creating a groundbreaking product is only the beginning of the journey.
If you want to successfully take your brilliant ideas, innovations, and breakthroughs from the laboratory to the production facility—while ensuring your product reaches its full commercial potential—you need to follow the intricate process known as a technology transfer.
In this article, we'll explore the eight critical steps in the technology transfer process. But, before we do that, let's discuss what a tech transfer is, its primary objectives, and the key players that make it all happen.
What is a Technology Transfer?
Tech transfer, also known as technology commercialization, is the process of moving a product from the product design engineering phase into full-scale manufacturing. Think of it as a highly engineered bridge that carries a product from the lab on one side to the market on the other.
As the name implies, a tech transfer involves not only the handoff of knowledge but also the intricate movement of data, designs, processes, and more. Additionally, it often necessitates compliance with stringent regulatory requirements, making it a highly structured and regulated process.
What is the Goal of a Tech Transfer?
The primary goal of the technology transfer process is to bridge the gap between the product development and manufacturing teams, a process that requires meticulous planning and execution. The key objectives of a tech transfer include:
Ensuring Product Quality: Tech transfers aim to maintain the quality and safety of the product during the transition from development to manufacturing. This includes ensuring that the manufacturing processes consistently produce results that meet predefined quality standards.
Meeting Regulatory Requirements: Many industries, especially biotech, pharmaceuticals, and Medtech, have strict regulatory guidelines. The technology transfer phase ensures the product complies with these regulations, which is vital for obtaining approvals and licenses for market distribution.
Improving Cost Efficiency: Tech transfers should optimize manufacturing processes to ensure production is as cost-effective as it can be. Efficiency in manufacturing can significantly impact your product's profitability.
Mitigating Risk: The technology transfer process helps identify and mitigate risks associated with the product's manufacturing and distribution. This proactive risk management helps safeguard the product's quality and consistency.
Increasing Speed to Market: A successful tech transfer expedites the product's journey to market. This is especially crucial in industries where time-to-market is a significant competitive advantage.
Who is Involved in a Tech Transfer?
A successful tech transfer involves a multidisciplinary team, each playing a crucial role in the process. The key research and development teams include:
Mechanical Engineering
Biomedical Engineering
GUI Design
Systems Engineering
In addition to the R&D teams listed above, the following stakeholders should also be included:
Project Managers
Manufacturing Teams
Regulatory Affairs Specialists
Quality Control and Assurance Teams
External Partners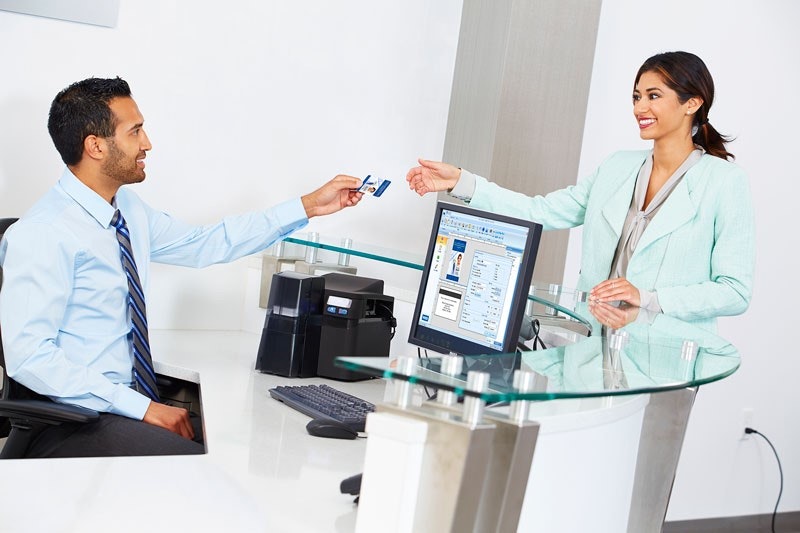 8 Key Steps in the Technology Transfer Process
NOTE: This guide is just one part of our comprehensive Design Driven Development (D³) Process. Before reading any further, be sure you're caught up on the first four phases: Evaluation, Research, Ideation, Design, and Engineering.
1. Supply the Necessary Manufacturing Details
Create a final CAD package of assemblies and parts.
Provide a bill of materials (BOM).
Draft detailed drawings with key dimensions and tolerances.
Communicate with the manufacturer to prepare them for production.
Teams involved: Industrial design, mechanical engineering, biomedical engineering, GUI design
2. Provide Ongoing Maintenance and Support
Establish a maintenance plan for the electrical system.
Provide support and troubleshooting assistance as needed.
Conduct periodic inspections, repairs, and/or upgrades.
Team involved: Electrical engineering
3. Assist with Regulatory Approval
Support the submission of the device and software for regulatory approval from the relevant regulatory authorities, such as:
Create, maintain, and provide documentation as requested by the Quality System Manager.
Team involved: Software engineering
4. Ensure All Third-Party and Open-Source Licensing Has Been Acquired
Ensure any third-party software is licensed correctly.
Publish/document required disclosures for any open-source licenses.
Prepare code packages for certain open-source licenses.
Team involved: Software engineering
5. Deploy and Maintain the Device
Deploy the device and software to the intended clinical environment, relative to this particular project scope (if any).
Maintain the device over the approved project lifecycle, including:

Performing updates
Bug fixes
Adding new features
Other maintenance tasks, as necessary.

Monitor for security updates and update as needed.
Team involved: Software engineering
6. Aid in the Manufacturing Handoff Process
Assist in the transfer of the design to the manufacturer.
Coordinate first article inspections.
Team involved: Systems engineering
7. Help Coordinate the Initial Product Launch
Coordinate initial beta tests.
Gather feedback from users.
Register any problems in the issue tracking system.
Team involved: Systems engineering
8. Create a Usability Engineering Report
Create a report summarizing all of the activities and findings of the entire usability engineering effort.
Team involved: Human factors engineering
Achieve Product Development and Technology Transfer Success With Kablooe
Mastering the art of technology transfer is about more than just moving data and information from one place to another—it's about ensuring the seamless transition from innovative ideas to market-ready products.
If you're in the Medtech, biotech, or consumer device industry and looking to navigate the intricate landscape of tech transfer—or any other stage of product development—Kablooe is here to guide you.
Our team of experts is well-versed in the art of technology transfer, and we're ready to support you every step of the way. Contact Kablooe today, and let's make your tech transfer a resounding success.
In the ever-evolving landscape of product development, our Design Driven Development Process remains steadfast as your trusted framework, guiding you toward the creation of exceptional products. To learn more about our trademarked D³ Process, download our FREE eBook.